Then LEARNTEC ist the place to be. More than ever before, e-learning is a firm fixture in integral education concepts.
There is an unstoppable trend towards integrating technology-supported learning into company processes.
The growing importance of digital education is clearly reflected in the programme of the trade fair and that of the convention, which is renowned throughout Europe.
Education experts and decision-makers from all business sectors and public institutions will be coming together here for the 29th time. Almost all relevant providers of digital education are represented at LEARNTEC.
LEARNTEC is a unique combination of convention and trade fair.
LEARNTEC showcases IT-supported learning methods and technologies and best practices in life-long learning: imparting knowledge in companies, schools and higher education institutions.
At LEARNTEC you will have the chance to meet highly qualified specialists from the e-learning and education sector in the same location over a concentrated three-day period.
Topic areas of LEARNTEC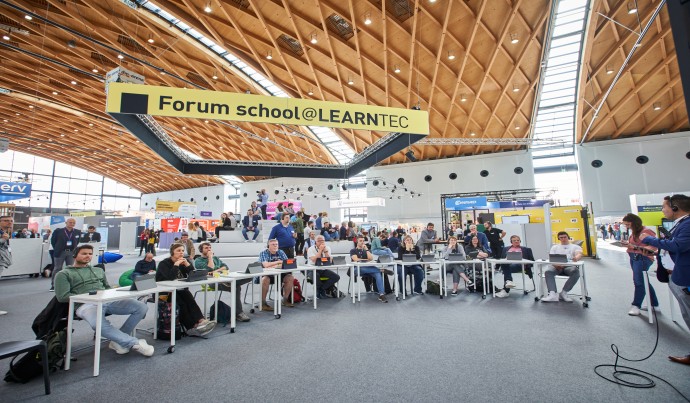 Topic area school
How do digital schools work? Which new forms of learning and teaching arise through digital teaching materials and what factors must be taken into account? What form do optimal learning and the teaching of media skills take?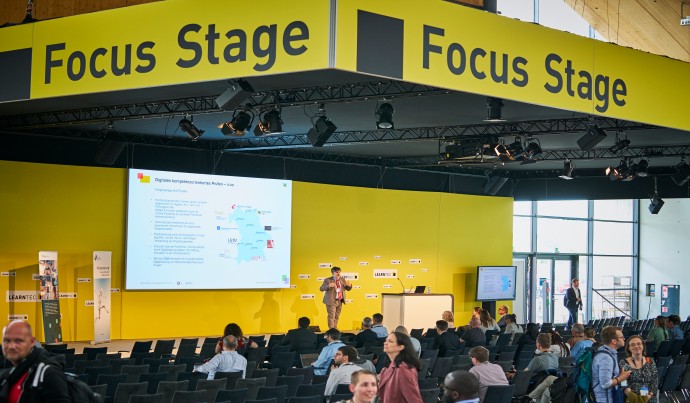 Topic area university
Universities in the digital age – visit our programme of presentations university@LEARNTEC and discover many more different ideas for your university on all three days of the trade fair.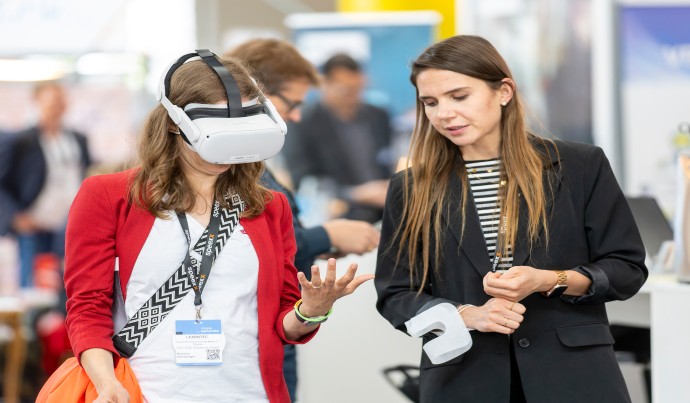 Topic area corporate
The growing trend towards digitisation is changing the way in which we live, teach and work – both today and in the future. These days, practical, life-long education is scarcely imaginable without the use of digital media.
Facts and figures of LEARNTEC
The 30th LEARNTEC took place from 23 to 25 May 2023 at the Messe Karlsruhe. With around 13,500 international trade visitors and congress participants, the high expectations were met. Success figures for LEARNTEC 2023
437 exhibitors from
21 countries
around 50,000 sqm hall space
around 13,500 education experts
a total of around 385 presentations on trade fair and convention days
around 92.1 % of participants recommend LEARNTEC to their business partners and colleagues
around 65.8 % of trade visitors are decision-makers
Development of the number of exhibitors
Review of LEARNTEC 2023
Europe's leading trade fair for digital education celebrates 30th anniversary
From 23 to 25 May 2023, around 13,500 education experts came together at the Messe Karlsruhe to find out about and exchange information on the latest trends in digital learning with more than 437 exhibitors from 21 countries. The use of artificial intelligence in teaching and learning was a common thread running through LEARNTEC, and the offerings met with great approval from the community. LEARNTEC thus further consolidated its leading position as an important event for digital education in Europe.