Advertising opportunities: Marketing, Sponsoring, Press Service
We support you with your trade fair appearance
Increase your visibility at LEARNTEC and take advantage of our wide range of marketing and press service opportunities or become a sponsoring partner and stand out from your competitors. Make your choice:
NEW: LEARNTEC 360° Take the opportunity to create a 360° image of your stand to present your customers and partners with a modern and futureoriented view of your stand and the exhibited products even after the fair is over.
Advertising on site
To strengthen your presence and to catch the visitors Attention there are a numerous advertising possibilities on site.
If you are interested or if you have questions, please contact Mr. Dario Heck: dario.heck@messe-karlsruhe.de
Marketing that hits the mark
Our most important goal is to reach your target groups successfully!
This is exactly what our cross media strategy is designed to do: from direct marketing to online marketing, advertising in all important trade media, extensive press work to networking with high-profile sector associations, we offer the entire spectrum of marketing services from a single source. With additional advertising services that can be booked, together we increase the success of your trade fair appearance!
Are you interested in booking additional advertising services? Then contact Tanja Stopper or Kristina Baumgärtner - we will gladly help you!
Additional advertising services
From September until the event, the LEARNTEC newsletter and the theme specials (congress, profession, school and university) are published at regular intervals. Around 25,000 LEARNTEC visitors and interested parties have currently subscribed to the newsletter (opening rate 22-26 %). The Theme Specials are sent to newsletter subscribers who are explicitly interested in the topics congress, vocational training, school or university. The number of subscribers increases steadily over the course of the year. The subscription of all newsletters is free of charge.
Prices and conditions
| Period | Theme | Language | Prices* Package 1 | Prices* Package 2 | Data delivery |
| --- | --- | --- | --- | --- | --- |
| November | Digital learning at university and work | English | 349 € | 399 € | 04 November 2020 |
| December | Digital learning at university and work | English | 349 € | 399 € | 25 November 2020 |
| January | Digital learning at university and work | English | 349 € | 399 € | 08 January 2021 |
| End of January | Digital learning at university and work | English | 349 € | 399 € | 13 January 2021 |
Invite your customers with guest cards!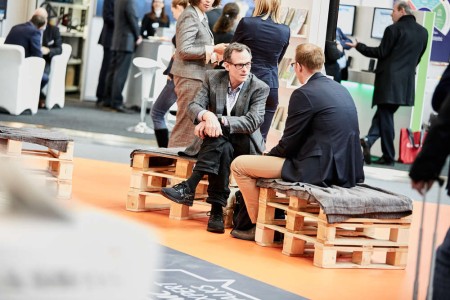 We offer you as an exhibitor guest cards for the trade fair.
Order guest tickets for the trade fair and the congress as well as other advertising material easily and conveniently from autumn 2020 in our Online Service Center (OSC).
Sponsorship that works!
You are unique – so set yourself apart from other exhibitors! Why not present your company as a sponsoring partner to LEARNTEC 2021?
"I am your contact...
......for: Sponsoring packages, individual offers, advertising opportunities such as flyer distribution, interviews at the stand, lectures, table displays in the restaurants, footprints and much more. Please do not hesitate to call me."
T: +49 (0) 721 3720 5145
F: +49 (0) 721 3720 99 5145
rene.naumann@messe-karlsruhe.de
Through the additional attractive services that this entails, you will have an even higher profile among our trade visitors and convention participants – including in the run-up to LEARNTEC.
When we communicate with the sector, you will be on board as our sponsoring partner. Our wide reach can help you to get your message across to all important decision-makers in the e-learning and education sector.
Our diverse sponsoring packages are designed for a range of budgets, allowing you to stand out at LEARNTEC 2021.
Here you will find the sponsorship and advertising brochure.
Press service that's worth seeing!
With our know-how we bring you and your topics into the public eye.