Advertising opportunities: Marketing, Sponsoring, Press Service
We support you with your trade fair appearance
Increase your visibility at LEARNTEC and take advantage of our wide range of marketing and press service opportunities or become a sponsoring partner and stand out from your competitors. Make your choice:
Marketing that hits the mark
Our most important goal is to reach your target groups successfully!
This is exactly what our cross media strategy is designed to do: from direct marketing to online marketing, advertising in all important trade media, extensive press work to networking with high-profile sector associations, we offer the entire spectrum of marketing services from a single source. With additional advertising services that can be booked, together we increase the success of your trade fair appearance!
Are you interested in booking additional advertising services? Then contact Tanja Stopper or Kristina Baumgärtner - we will gladly help you!
Invite your customers to visit the trade fair free of charge!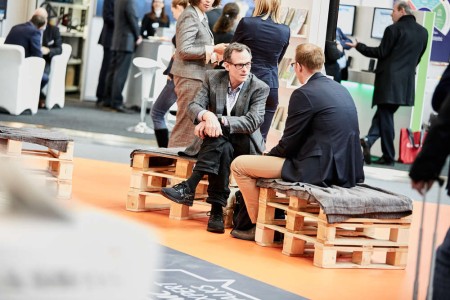 Boost your success at LEARNTEC and invite your customers and guests to attend the event for free. The invitation will make them aware of your participation, so they can meet you there. Order are available from autumn in our Online Service Center (OSC).
Sponsorship that works!
You are unique – so set yourself apart from other exhibitors! Why not present your company as a sponsoring partner to LEARNTEC 2024?
Through the additional attractive services that this entails, you will have an even higher profile among our trade visitors and convention participants – including in the run-up to LEARNTEC.
When we communicate with the sector, you will be on board as our sponsoring partner. Our wide reach can help you to get your message across to all important decision-makers in the e-learning and education sector.
Our diverse sponsoring packages are designed for a range of budgets, allowing you to stand out at LEARNTEC 2024.
Please note: All services can only be booked for exhibitors at LEARNTEC.
Soon you will find here the marketing and sponsorship opportunities.
Press service that's worth seeing!
With our know-how we bring you and your topics into the public eye.