Current event information
LEARNTEC cannot take place this year. Due to the lack of an opening perspective for the trade fair and event sector and the associated lack of planning security, Messe Karlsruhe and its trade fair advisory board have decided to cancel LEARNTEC 2021. Instead, there will be a second extended edition of the online format LEARNTEC xChange on the originally planned event date (22 to 24 June 2021), as a platform for networking and exchange for the education industry.
Managing Director Britta Wirtz explains the decision: "Despite permanently further developed corona protection concepts that are adaptable to the current situation, there are - even after the german federal-state conference on 3 March - still no sufficiently concrete opening perspectives for the industry that now offer our customers, partners and colleagues the required planning security for June 2021, which is why we have decided in a unanimous vote with our trade fair advisory board to cancel LEARNTEC 2021 on site." The next LEARNTEC at Messe Karlsruhe will now take place from 01 to 03 February 2022 - the traditional date.
Nevertheless, LEARNTEC would like to offer visitors and exhibitors a platform for networking and exchanging experiences at the originally planned date of 22 to 24 June 2021, because the relevance of digital solutions in everyday learning and working life is constantly increasing. "We successfully launched our online format LEARNTEC xChange back in February. We are pleased to be hosting the format again in June in a further developed form as an additional added value for our community," says René Naumann, Project Manager of LEARNTEC.
Webinars, online lectures and discussion rounds around the digitalisation of the learning and working world are planned - with current topics that would also have been addressed in the forums at the trade fair, among others. In addition to the extensive programme, there will be a high-quality online conference .
Topic areas of LEARNTEC
Topic area school
How do digital schools work? Which new forms of learning and teaching arise through digital teaching materials and what factors must be taken into account? What form do optimal learning and the teaching of media skills take?
Topic area university
Universities in the digital age – visit our programme of presentations university@LEARNTEC and discover many more different ideas for your university on all three days of the trade fair.
Topic area corporate
The growing trend towards digitisation is changing the way in which we live, teach and work – both today and in the future. These days, practical, life-long education is scarcely imaginable without the use of digital media.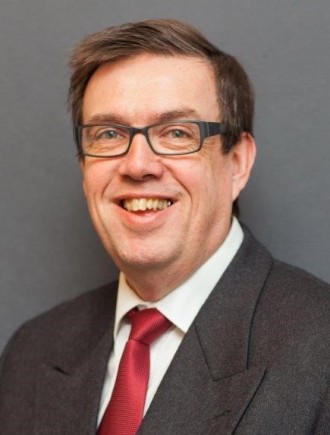 The LEARNTEC specialized trade fair offers me the perfect location to experience, test and scrutinize the latest trends and technologies related to the topic of e-learning. National and international vendors and lecturers provide me with competent information and show me specific perspectives about the topic of digital and social learning. LEARNTEC also offers opportunities to network with colleagues, partners and vendors, and to discuss practical applications and trends in continuing education.